Brent Summerville (Sustainable Technology's Practitioner-in-Residence) and graduate student Robb O'Brien installed a wind measurement system on the Kerr Scott Reservoir Dam/Intake tower in Wilkes County for the Army Corps of Engineers. The Corps requested assistance with assessing their wind resource late in 2015 and the STBE department, in collaboration with equipment manufacturer APRS World, developed the custom, solar-powered, rail-mounted meteorological tower. This wind assessment is part of a sustainability plan being developed in 2016 and will help the Corps decide if wind energy is feasible for the Kerr Scott Dam area.
2/10/2016 update: New article in The Appalachian
Wind measurement data logger.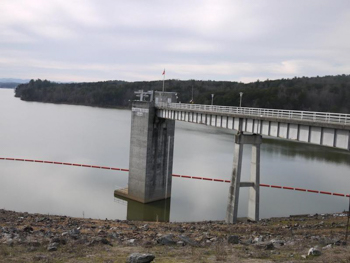 Kerr Scott Reservoir wind assessment.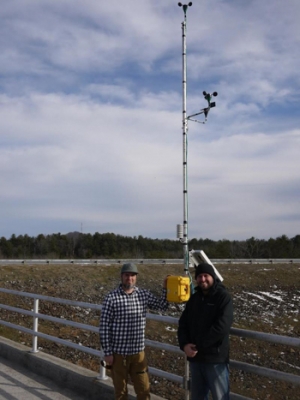 Tags: