Congratulations to our graduating undergraduate and graduate degree students! They've worked very hard and we're proud of their accomplishments and wish them all the best in their future. Although COVID-19 prevents public celebration, we want to recognize them, and hope you'll stay connected to your Appalachian family.
Our students graduating in May or August are listed below.
May 2020 Graduates

Summer 2020 Graduates

BS Appropriate Technology

Dunn, Gabrielle T.
Margolis, Benjamin S.
Obringer, Alexander D.

BS Building Science, Architectural Technology & Design

Felicelli, Jessica L.
Fleckenstein, Anthony J.
Hill, Mason T.
Lockamy, Aaron R.
Locke, Weston W.
Marion, Delaney L.
Markovich, Nolan A.
Martinez, Angel
Panko, Matthew J.
Schnaars, Shelby L.
Woody, Nicolas N.

BS Building Science, Construction Management

Baker, Kelsie A.
Beairsto, Colin
Brisotti, Kira E.
Cummins, Alex G.
Daughety, Joshua L.
De Cardenas, Daniel F.
De Maria, Andrew M.
Decker, Andrew R.
Edmiston, Evan B.
Erwin, Samuel L.
Fisher, Dylon N.
Garcia-galindo, Diego F.
Gilchrist, Kennan K.
Hicks, Eugene C.
Hill, Korey G.
Hinson, James G.
Hollars, Devin C.
Hupp, Chad H.
Hutton, Jake
Lackey, Benjamin S.
Layne, Warren V.
Legg, Andrew M.
Leon, Maria F.
Logan, Nicholas G.
Mathis, Calen C.
McKnight, Noah D.
McNeill, Lucky O.
Meagher, Colin M.
Miller, Hayden J.
Moses, Matthew C.
Mullowney, Peyton E.
Phillips, Rachael L.
Ramsey, Justin M.
Rogers, Hunter S.
Sanchez, Michael
Sandy, Garrett N.
Secor, Noah M.
Shuler, Patrick Q.
Sladky, George A.
Stanziola, Dianne M.
Sterrett, Jacob E.
Stewart, Jack R.
Tan, Thomas P.
Whiddon, Nathan R.
Wibbens, Jacob Q.

BS Building Science, Sustainable Building Systems

Brisotti, Kira E.
Edgerton, Travis D.
Garland, Jasmine D.
Granja, Karsten R.
Hayes, Richard W.
Mullowney, Peyton E.
Peter, Bryson K.
Tangarone, Daniel R.
Willard, Zack M.

BS Sustainable Technology

Baldy, Ryan F.
Box, Noah E.
Brehm, Daniel A.
Bryant, Harrison C.
Bumgarner, Andrew R.
Bunn, Henry F.
Chong, Melany Yii Wen Y.
Collura, Tyler A.
Coulter, Jansen E.
Donahue, Kyle S.
Edwards, Mark A.
Ellis, Kyle J.
Fore, Nathan M.
Garcia, Jose H.
Gillam, Stephen
Grissom, Jackson D.
Johnson, Isaac X.
Kyle, Tyler D.
Lipsitz, Aaron J.
Lundie, Jack J.
Mazurek, Sophia L.
Merritt, Charles T.
Miller, Matthew T.
Mills, Daniel R.
Nichols, Michael T.
Parmentier, Luc
Payne, Griffin C.
Perez, Jordan B.
Powell, William J.
Pratt, Dillon O.
Riselvato, Ariana M.
Royall, Garrett S.
Smith, Reid H.
Staats, Broderick A.
Swank, William J.
Underdal, Andrew S.
Valet, Zachary P.
Wheelock, Robert W.
Whicker, Cory J.
White, Harrison J.
Willard, Emily F.
Wilmer, Andrew G.

MS, Technology

Bradshaw, Aaron
Lauer, Christopher C.
Mancini, Adam J.

BS Building Science, Architectural Technology & Design

Black, Clark H.
Marsh, Davis B.
Thi, Guin
Washington, Patrick T.
Woodie, Ava A.

BS Building Science, Construction Management

Abernethy, Charles G.
Harris, David J.
Herman, William R.
Hicks, Jared K.
Jarrett, Spencer W.
See, William J.
Walther, Justin D.
McDiarmid, Catherine G.

BS Sustainable Technology

Aouane, Zane O.
Argudo, Andrew R.
Batzko, Gabrielle J.
Boyle, Jack B.
Caddell, Thomas J.
Cicenia, Mark V.
Collins, Ryan N.
Culberson, James E.
Lafevre, Hayley A.
Lewis, Hayden I.
Mitcheli, Anthony J.
Murphy, Riley B.
Yaser, Brandon C.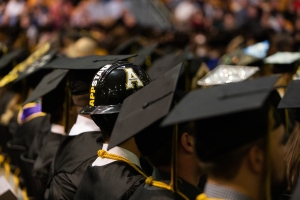 Tags: