Leni Sinke is a graduate student in the Appropriate Technology program within the Department⁠ of Sustainable Technology and the Built Environment (STBE). She chose to attend Appalachian⁠ for its beautiful location as well as the history of exceptional work in sustainable energy and⁠ green building design here. The program stands out to her because of the expansive⁠ opportunities for interdisciplinary work, pulling professionals from different academic disciplines⁠ and industry backgrounds for the common goal of improving building and energy solutions. The⁠ technical aspects of the MS in Technology program have allowed her to gain the necessary⁠ skills and education to work in the solar energy field without an engineering degree.⁠
⁠
Prior to entering graduate school, Sinke spent two years in Paraguay as a Peace Corps⁠ volunteer, which further ignited her passion for working within the climate field and being a part⁠ of the energy transition. She joined the Sustainable Technology program at App State as a⁠ Coverdell Fellow, a partnership between the Peace Corps and the University.⁠
⁠
Sinke stands out within the department because of her extensive work with Ceres Greenhouse⁠ Solutions. Her thesis research focuses on performance of an advanced greenhouse that uses an innovative earth to air heat exchanger. The greenhouse is part of Appalachian's⁠ Blackburn Vannoy Farm, a 369-acre demonstration, teaching, and research farm located in Ashe County and protected⁠ through the Blue Ridge Conservancy. While completing her thesis she helped to design and ⁠install a ground-to-air heat transfer (GAHT) system that includes sensors to monitor system ⁠performance. With this infrastructure in place, Leni and other researchers can continue to analyze the⁠ system and its capacity to heat and cool the greenhouse more efficiently.⁠
⁠
Thank you for all of your outstanding work, Leni!
INSTAGRAM LINK to cratisdwilliams_appstate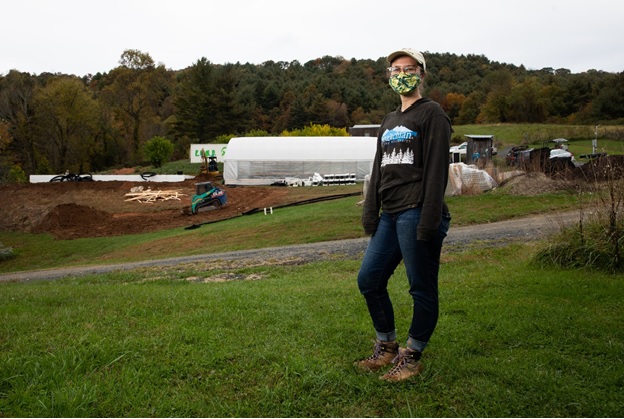 Figure 1. AT Graduate Student Leni Sinke standing in front of the Atlas High Tunnel Greenhouse and Ceres Advanced Greenhouse under construction.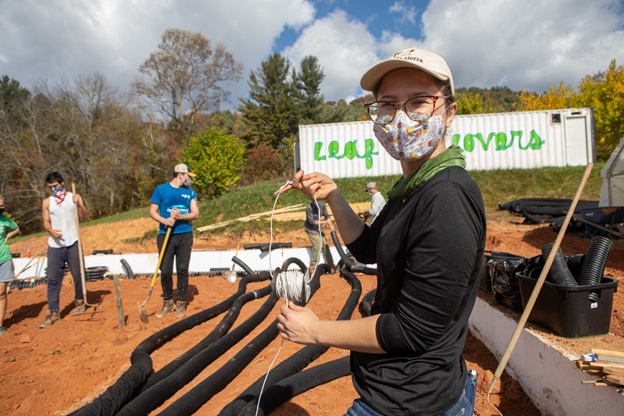 Figure 2. Leni Sinke installing pull-wire for underground sensors.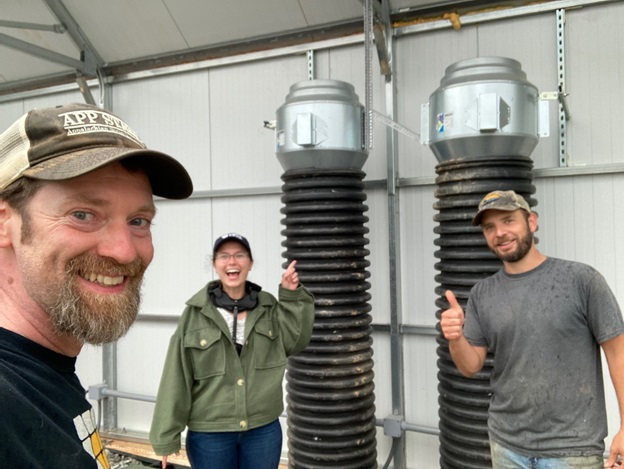 Figure 3. Dr. Jeremy Ferrell, Grad Student Leni Sinke, and Dr. Andrew Windham commission the GAHT Fans in the Ceres Greenhouse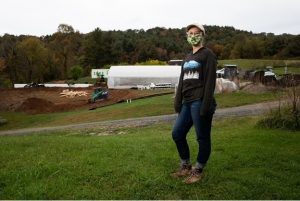 Tags: