Website: https://www.djm-architect.com
Education:
M.Arch., North Carolina State University
B.A., Washington and Lee University
Teaching Specialties:
Architectural Design Studio
Architectural Graphics and Computer Modeling
Integrated Project Delivery
Integrative Design Experience Laboratory (IDEXlab)
Sustainable Design and Construction
Professional Affiliations or Organizations:
David Jason Miller Architect PLLC
Registered Architect, North Carolina
Registered Architectural Corporation, North Carolina
American Institute of Architects
Architectural Lobby
Association of Collegiate Schools of Architecture
National Council of Architectural Registration Boards
Research Interests:
Design Pedagogy in Undergraduate Education
Integrated Project Delivery and Communication
Resiliency in Design Thought and Practice
Selected Topics in Architectural History and Architectural Theory
Sustainable Prefabrication and Modular Assemblies
Urban Spatial Analytics and Informal Architectures
Publications:
Russell, J.R., Helms C.R., Everhart, R.C., and Miller, D.J. (2018). "Applying Project Based Learning in an Undergraduate Design and Construction Program at Appalachian State University." Journal of Green Building (13:4).
Russell, J.R., and Miller, D.J. (2015). "A Critical Review of the Solar Decathlon; Origins, Evolution, and Future." 10th Conference on Advanced Building Skins Proceedings. EF Economic Forum.
Miller, D.J., and Everhart, R.C. (2015) "One Project at a Time: Service and Learning Applied in Appalachian Communities." Intersections Between the Academy and Practice: Applied Research in Architecture Education That Advances Practice. First Edition. Association of Collegiate Schools of Architecture.
Miller, D.J. (2015) "BackPacked Architecture: The Appalachian Trail and its Primitive Huts." Journal of Appalachian Studies (21:2).
Clark, R.H., and Pause, M. (2012) Precedents in Architecture: Analytical Diagrams, Formative Ideas, and Partis. Fourth Edition. Illustrator.
Courses Taught:
TEC 1728 Architectural Graphics and Computer Modeling
TEC 3531 IDEXlab Architectural Design Studio I
TEC 3532 IDEXlab Construction Management I
TEC 3541 IDEXlab Architectural Design Studio II
TEC 3542 IDEXlab Construction Management II
TEC 3728 Architectural Design Studio I
TEC 4618 Sustainable Building Design and Construction
TEC 4738 Architectural Design Studio III
TEC 4748 Architectural Design Studio IV
TEC 4778 Integrated Project Design and Delivery
TEC 4900 Internship
TEC 4901 Internship Portfolio
TEC 5410 Integrated Design Studio
TEC 5420 Sustainable Design-Build Lab
TEC 5430 Project Administration
Selected Topics and Short-Term Study Abroad Programs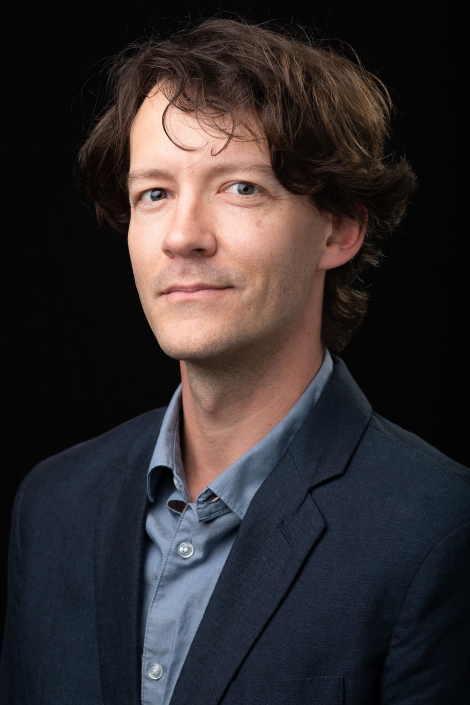 Title:

Associate Dean: College of Fine and Applied Arts, Professor
Department:

Department of Sustainable Technology and the Built Environment

Email address: Email me

Phone: (828) 262-7605
Office address
Edwin Duncan Dean's Office Suite, Second Floor