We had two teams named finalists in the US Department of Energy's Solar Decathlon Design Challenge, 2 of 45 teams invited internationally to compete in Golden, Colorado this past weekend. While the teams may have not brought home the sole award awarded in their divisions, they received accolades from the jurors, and they certainly brought forth strong and competitive projects to the competition. The students represented Appalachian State impressively through strong quality work and professionalism. They not only exceeded the competition requirements, but they provided home designs for two local non-profit clients, giving each of these projects international exposure.
Their first project worked with LIFE Village, Inc., provided a housing solution for adults on the autism spectrum, a severely under served population. The second team worked with the local Habitat community to design the home for their fall build. Both of these projects are contributing greatly to this community while also pushing the envelope.
Please join us in congratulating these students on excellent work. Their complete projects will be on display at the Building Science Year in Review on May 8th. See photos for a sneak peek!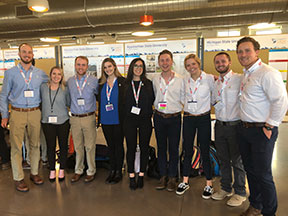 LIFE Village Team: Anna Basile, Andrew Blount, Hunter Galliher, Chad Hupp, Rachel Small (team lead), Annika Davidson, and Cat McDiarmid
HABITAT Team: Christian Bocchino, Jacob Haire, Lert Ratanaamornkun, Vadessa Risner, Joseph Shawley (team lead), Michelle Stanziola, and Sophia Mazurek
Graduate Students: Brittany Auten, Behnam Shokri, and Rowan Parris
IDEX Faculty Advisors: Chelsea Helms, Practitioner-in-Residence; Dr. Jamie Russell, Professor & Interim Director of Appalachian Energy Center; Jason Miller, Associate Professor and Building Science Program Director


Sneak Peek!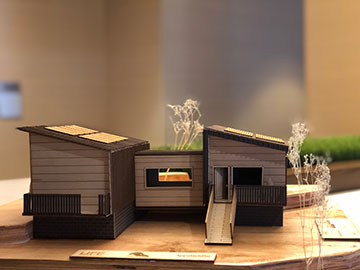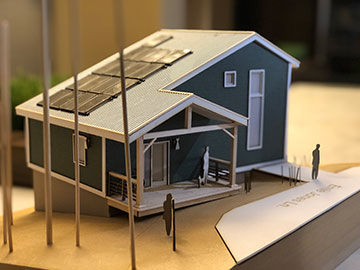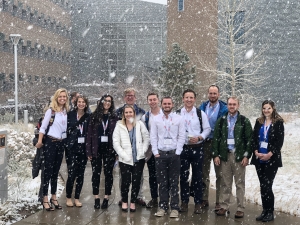 Tags: