D. Jason Miller, AIA, NCARB, has received the UNC Board of Governors Appalachian State University Excellence in Teaching Award. Miller is an assistant professor of Building Science in the Department of Technology and Environmental Design.
The Board of Governors Appalachian State Excellence in Teaching Award is presented to any faculty member who has taught at least five years at Appalachian while demonstrating consistent excellence in and commitment to teaching over a period of time. The announcement comes with a $1,500 award and recognition during Fall Convocation.
Miller earned his B.A. from Washington and Lee University and his M. Arch. from NC State University. He joined the faculty at Appalachian as a lecturer in 2009 while still working with Gluck+, an award-winning architecture firm based in New York City. In his first five years of teaching, Miller has taught 12 different courses, including lecture-based courses on construction means and methods, project-based courses on architectural graphics and computer modeling, studio-based courses in architectural design, and several special topics courses for undergraduate and graduate students.
A licensed and practicing architect with extensive experience in design-build projects, Miller has served as a faculty director for both The Solar Homestead and Maison Reciprocity, Appalachian's entries to the US Department of Energy Solar Decathlon 2011 and upcoming Solar Decathlon Europe 2014 in Versailles, France. These projects are ready examples of the type of directed experiential learning that Miller encourages actively inside and outside the classroom, in an environment where critical thinking, meaningful engagement, and even occasional failure are viewed as highly valued commodities.
David Lee, a former student and now Manager for New Business Development with Lowe's Companies, Inc., wrote of Miller's passion for teaching. "Professor Miller is unrivaled in his talent of quickly establishing rapport with his students, partly, I believe, through his authentic passion for the field. He is always enthused to share insights, reflecting his comprehensive scholarly knowledge combined with professional experience. His classes are refreshing, and his consistent attitude creates a culture of candor, where informed opinions are always heard and appreciated."
At Appalachian, Miller has developed a simple, if challenging, rule that guides his teaching approach: one student = one class. "Meeting curriculum objectives and advancing student learning are not always, in my experience, found on the same page," he wrote in regard to his always evolving philosophy of teaching. "My belief in students hinges on developing their ability to realize the world just learned in school will not be the world outside for very long, that being a student continues beyond a degree and carries into their adult lives."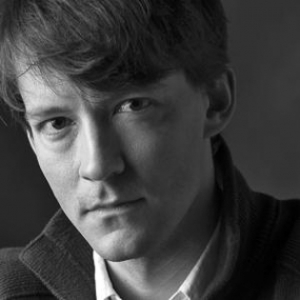 Tags: